Ancient Chinese Jades
The exceptional quality and great breadth of the Freer and Sackler collections of ancient Chinese jades inspired this online catalogue. Its combination of museum and archaeological research with archival records and documentary images is designed to share knowledge and to encourage new study. The first three volumes are dedicated to Neolithic, Shang 商, and Western Zhou 周 pieces. The fourth and final volume features works produced from the Eastern Zhou 周 and Han 漢 dynasties.
I pursued this digital publication platform because it allows for limitless image sharing, easy inclusion of purchase and analytical documentation, and links to related objects in other collections and documented excavations. This on-line resource can readily expand over time to include new objects, information, and research. Most important it offers the opportunity for live engagement with archaeological practice in China today.
Each volume will contain comprehensive entries that reveal the evolving understanding of experts over the past century. Additional contents address the people involved in the discovery, sale, or study of each piece. The information contained in these Objects, Places, and People divisions of the catalogue is supplemented with Essays, which provide broader contextualization, and Resources, which offer reference materials useful for research.
From the beginning, the E. Rhodes and Leona B. Carpenter Foundation has promoted work on this project with generous financial support. We are extremely grateful for their sponsorship and encouragement as this work, first conceived as a print volume in 1997, evolved to become the present digital publication. Additional funding to help build the digital resource was provided by the Leon Levy Foundation.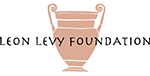 Keith Wilson
Curator of Ancient Chinese Art
---
If you are a first time user:
User Guide
Citation Instructions